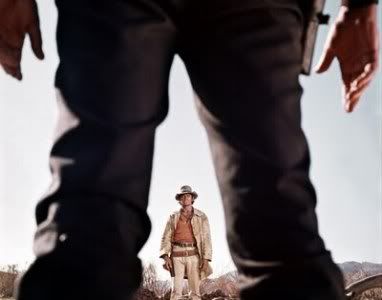 It was bound to happen. When the new fancy kid on the block started charming the pants off everyone and their mother (yes, even well-heeled matriarchs have been spotted around town, whipping iPads out of their Louis Vuitton oversized tote bags while sipping on caramel frappuccinos at overrated, trendy coffee shops), the humble devices known as dedicated eReaders started to develop a serious inferiority complex. And for good reason.
Monochrome displays, no apps or page turning technology, and wait, no iTunes? Oy! You get the picture. It's all so early 2010. But, as fast as you can say "LED-backlit screen", Barnes & Noble and Amazon have decided to take action so that the Nook and Kindle will stay relevant for a while, yet. How? By lowering the price of their devices, of course. If there's one thing Amazon and the others know all too well, it's that avid readers (the human type) are numerous enough that there's still a healthy market out there of consumers who have no use for all the latest bells and whistles – to go along with their electronic reading fix. Just give 'em some type of portable technology that allows them to process the written word through the neurological magic of the mind's eye, and they're happy. By making it cheap (or cheap-er), we bet they're downright giddy right now.
So, here we are. As the east coast swelters in the midst of the most intense heat wave of the last decade, the eReader war has just started to warm up. Barnes & Noble was the first to blink.
And Amazon quickly responded. Both seem to have settled on the just-under-200 bucks price platform – although there's a WiFi only version of the Nook for $150, or so. How low will they eventually go? Nobody knows (maybe Starbucks will make the WiFi Nook available for free to go along with that overpriced cup-o-Java – not a bad idea right?) What's for sure is that eBook retailers better remain nimble and adapt to whatever may come their way. Add the havoc wreaked by the A5 pricing model into the mix and only the best will be certain to survive.
Yours truly read the writing on the wall a while ago and, as we write these words that you may or may not be reading on one of the aforementioned devices, we're in the process of making some really, really big changes. Let's just say that ours is the lofty goal of becoming the very best agnostic eBook retailer out there today.
It shouldn't come as a surprise that the Diesel eBook Store is totally committed to delivering one of the most advanced, and smartest, user experiences to our customers. In fact, if we may be so bold, we'd like to ask you what we can do to become an even better eBookstore.
What say you, dear reader? We're dying to know. As far as we're concerned, you're the only sheriff in town.