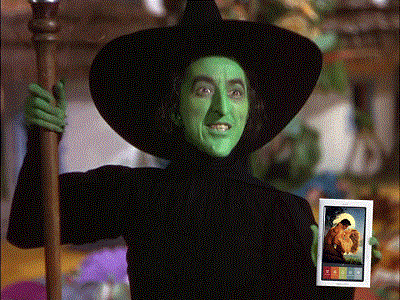 Halloween is just around the corner and lots of us are busy trying to get last minute costumes together.
A quick surf on the net for ideas revealed the most popular costumes this year include Lady Gaga, the creatures from Jersey Shore, the Mad Hatter, Alice in Wonderland, Iron Man, and Justin Bieber.
My household is opting to go for the more classic fare. So far, I have one vampire, one pirate, one ninja, and two psychopaths (the latter being in-laws; unfortunately these are not seasonal costumes).
I also have to come up with my own costume but I'm thinking of hot gluing a bunch of baby dolls to a sweatshirt, slapping on a black wig and going as Octo Mom to the utter embarrassment of my teenagers.
Gotta love Halloween, when else do you get the chance to mortify your teens in front of their friends?
Also gotta love Halloween for the spooky reads! There are so many wonderful, scary stories available to satisfy practically every reader's Halloween craving for a good book.
If you're in the mood for something classically chilling, why not try Frankenstein, The Legend of Sleepy Hollow, Dracula or The Best Horror Short Stories 1800-1849: A Classic Horror Anthology?
Other spooky books you might want to check out… and check to make sure the light is on when you are reading: The Dream Cycle of H P Lovecraft: Dreams of Terror and Death , a collection of dark and chilling fantasy stories, Heart Shaped Box, a thriller/horror book that keeps you on the edge of your seat, and Odd-Thomas, classic Koontz: scary, humorous, sad, and inspirational all at the same time.
For the paranormal romance reader, Kresley Cole writes a fun and sexy series, Immortals after Dark, featuring studly werewolves, yummy demons, and vampire hotties starting with A Hunger Like No Other.
Another fun series for the teenagers that is perfect for this time of year is the Vampire Academy series.
Urban Fantasy fans will definitely want to read the Downside Series and Unholy Ghosts, dark edgy stories that are cross between Ghost Busters, and Escape from New York.
And finally, why not check out Passions of a Wicked Earl, a terrific regency romance tale set in 1853? It's not a Halloween story, but let's face it, the thought of no Internet and antique plumbing is scary enough for some of us.
What about you, readers? Any suggestions for a good Halloween read? And while you're at it, any suggestions for last minute Halloween costumes? Wearing a cluster of baby dolls might be a bit cumbersome for reading.