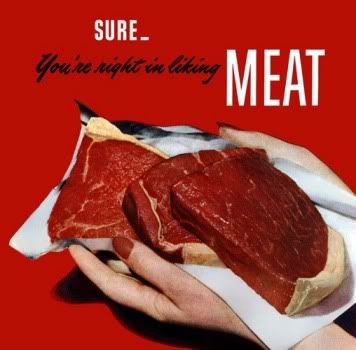 In view of the recent fake meat fiasco the fast-food chain Taco Bell is going through – read all about it here – we thought we'd join the fray.
Accusations and law suits are flying, plagues of locusts are being thrown at them and here's how they're responding to the whole PR mess.
Although the jury is still out, literally, it certainly wouldn't be surprising if our favorite Mexican/not really Mexican fast food chain had been less than upfront about the content of its meat. If you can call it meat.
Which begs the question – when is meat not really meat? Answer: when it's below 35% meat, apparently. The rest is fillers, binders, extenders, and maybe even molten asphalt, dyed red. Kidding about that last one.
So, even though Taco Bell maintains that its meat is real meat – which is to say, it contains less than 12% of something else – we're kinda still left with a bad taste in our mouths, yet again.
What do you mean it's not 100% meat?
Maybe we're naïve, but this is kind of like saying that throwing cheese on a piece of cardboard that remotely resembles a tortilla makes it a burrito – like the ones you get down in Oaxaca or somethin'.
Dude, this nonsense has to go.
Okay, we'll say it. Someone needs to. When is too much freedom…well…too much freedom?
When corporations have the same rights, under the law, as human beings? Oh wait, they already do.
When any psycho can purchase a Glock 9mm and an extended 30+ round magazine? Oops, they already can.
Or when that abundance of freedom leaves you and most of the sentient creatures on the planet, stone cold dead?
The Taco Bell debacle, folks, just like last year's BP spill, is why we need regulatory o-ver-si-ght over the entire corporate enchilada. Notice, before you start screaming "sacrilege", that we said corporate. No one wants to regulate people, people (unless those people happen to be said psychos).
If there ever comes a time when we can be absolutely certain about what we put in our bodies, you can bet it ain't gonna come courtesy of a mega chain run by a corporation which is only accountable to its accountants and shareholders.
At heart, that's probably why we're "independent" – as in independent from corporate ownership.
But you know, judging books by their covers can sometimes be misleading too. You have to be discerning. Personal responsibility is also important and all that. Don't always believe the hype.
In all things books, however, you do get words on a page written by a person (who may or may not have something interesting to say, but that's another story). Maybe that's why we're in this business. Bottom line, books deliver exactly what you expect and pay for.
Unlike fast food that's fast but not really food, credit card terms that shift like quicksand, or a lot of the other fake crap that's pushed on us just for the sake of collecting more "U.S. Presidents".
Ah, state-sanctioned duplicity – otherwise known as unfettered free enterprise. This may sound harsh but, at least at the commerce level, it's starting to look like we're becoming (or maybe have always been – ask them Injuns) a nation of liars and thieves.
We sincerely hope we're wrong.
That, ladies and gents, is our beef for today – in 550 words or less.