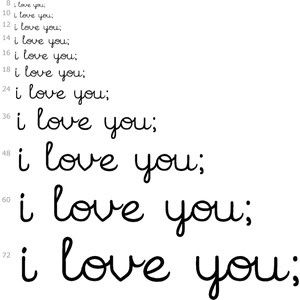 In the future, kids won't be able to write at all. They will, however, be able to type…even though it'll be mostly w/their thumbs.
That's if other states follow Indiana's recent example in eliminating courses to teach children cursive handwriting.
Yup, typing is about to become the new handwriting in the Hoosier State.
It's come to this. One of the most valuable tools of modern civilization – the ability to write – is now in danger of going the way of the manual typewriter – even though it isn't something that can be discarded like a physical appendage that's outlived its usefulness. Think prehensile tail.
What's next? Eliminate reading programs 'cause still and moving images are such a communication staple in cyber culture?
Don't know about you, but I can't imagine this bodes well for the future. Sure, technology has made knowing how to type more critical than ever, but to just eliminate cursive altogether seems like laying the groundwork for an epic cultural fail.
It may prove to be the kind of mistake that's very difficult to erase.
Plus, as the mother in the article points out…how do you sign your name with a keyboard?