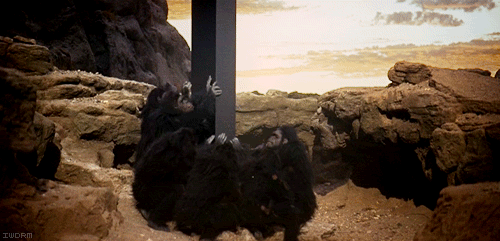 If you've seen the movies Lolita, Dr. Strangelove, 2001: A Space Odyssey, A Clockwork Orange or The Shining, you already know all too well how much of a visionary Stanley Kubrick really was.
The American film director had that rare artistic gift that enabled him to create entirely new, never-seen-before worlds for us to gaze upon in wonder.
And now comes the realization that, beyond all of his cinematic prowess, he may have also invented the iPad (well, a tablet prototype anyway).
Samsung, which is currently being sued by Apple to prevent it from selling its Galaxy Tablet, contends that the legal maneuvering is null and void because Kubrick had apparently come up with a computing tablet way before Steve Jobs reached puberty.
Here's the specific clip they're using in their pretty creative defense strategy:
Touché, we say!
Look, we're big fans of Apple, as you may know, and of all its culture-altering designs. But, we're no fans of the type of intellectual protectionism that's currently running rampant in the business/tech world. See this post for more on that.
If you're claiming patent infringement, like Apple is, based on factors like "an overall rectangular shape with a dominant display screen, narrow borders, a predominately flat front surface, a flat back surface and a thin form factor", then maybe you're the one who should step up to the plate and give the Kubrick estate its dues – a cut of your worldwide iPad sales.
How does that sound, Steve? Oops, we mean Tim (as in Cook).