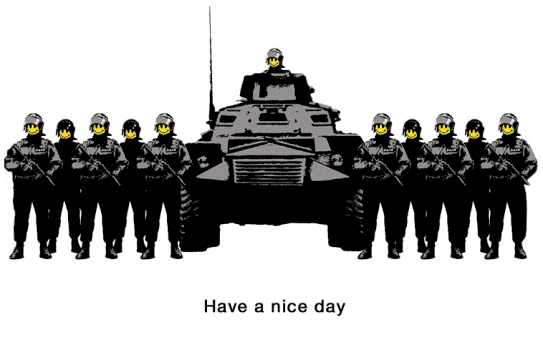 In my book, libraries are sacred.
So, when the multi-gazillionaire NYC Mayor's shock troops viciously destroyed the People's Library down at Zuccotti Park the other night, it qualified as nothing short of sacrilege. There's no way I couldn't write about it, religious metaphors and all.
Even the American Library Association has weighed in on the subject (and you know when librarians get pissed off, things must be gettin' serious…ha!)
The little, self-sustaining village that was created in the previously soulless, concrete plaza had many admirable features. None more valuable, in trying to contrast the faceless, ethically-challenged "money above all" corporate leviathan that's at the root of the country's disastrous socioeconomic dysfunction, than the People's Library – which, before it was wiped out, featured more than 5,000 books (all of them readable for free – pretty threatening, right?).
Now those books are all gone. Most trampled under the combat boots of a class of public servants that would probably be best off defending the overwhelmingly peaceful voices streaming through the ingenious human microphone, rather than trying to shut them up brutally.
Nothing, perhaps, illustrates the irony of the entire sorry debacle better than, as pointed out by a few journos – NPR's Amy Goodman among them – the sight of coming across battered copies of Aldous Huxley's Brave New World and Ray Bradbury's Farenheit 451, on the plaza's asphalt after the raid.
Perfect.
I wonder what those two prescient writers would have to say now about the societal developments they pretty much anticipated.