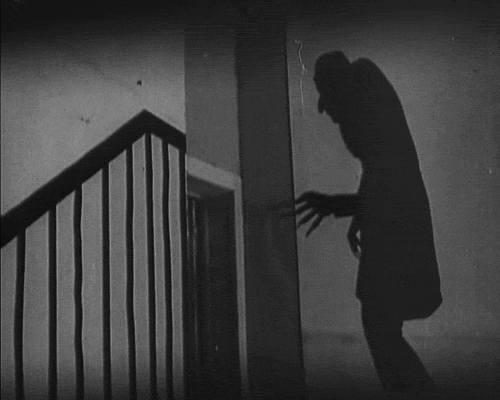 If you think, as many do, that this whole vampire craze thing originated with Bram Stoker's 1897 classic, Dracula, you're mistaken (as I was.)
I assumed that vampire tales had their roots in northern European mythology, only to be later appropriated by Victorians like Stoker but, as it turns out, there's no evidence for that. What this revealing article points out is that the roots for Dracula and the "modern" vampire lie in a 600,000-word manuscript from 1845 that is described as "the worst book of the 19th century" (and you know we love "worsts" as much as "bests" around here.)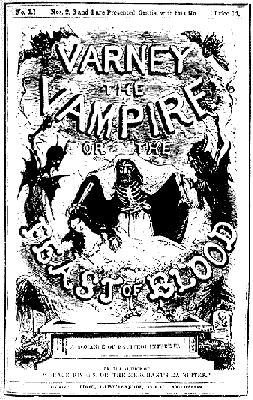 Even with that dubious distinction under its cape, James Malcolm's Varney the Vampire, is apparently the blood-red blueprint for everything else that came after it. Who knew?
But, as emphasized by the piece, it is far from all bad. No other vampire in turn-of-the-20th vampire literature approaches Varney's complexity, it claims. No doubt, I'm intrigued.
Since I haven't read Stoker's work, or any other vampire books actually, my frame of reference is cinema. So, I immediately think of Francis Ford Coppola's Dracula, in which Gary Oldman plays the Count with more complexity than I've ever seen in a vampire since F.W. Murnau's (and Werner Herzog's) Nosferatu, or even my all-time fave, Christopher Lee, in the classic Hammer film series.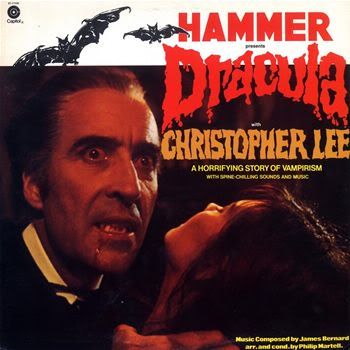 And, while we're at it, let's not forget about one of the most twisted (and entertaining) vampire movies of all time – Roman Polanski's The Fearless Vampire Killers and, of course, Bauhaus' classic, Goth ode – Bela Lugosi's Dead.
As I contemplate these classic vampires (while wearing a clove of garlic around my neck), I'm left to wonder…how the hell did we get from Lee – or Varney – to Edward Cullen?
Now, that's truly frightening.
(Title reference: Line spoken by Van Helsing/Anthony Hopkins, the vampire hunter – in a thick German accent – in Coppola's Dracula.)