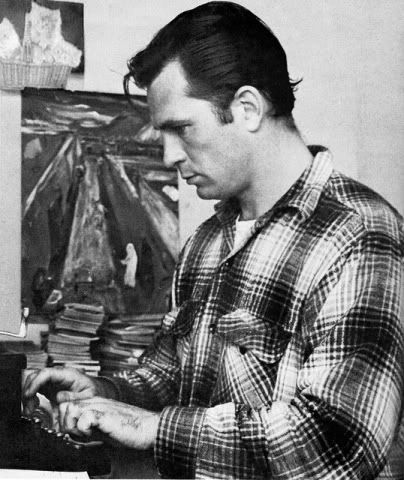 It isn't often that two lost novels by two of the 20th century greatest dead novelists are suddenly found, and then published. But it just happened.
Last month, Jack Kerouac's very first book, The Sea is My Brother, which had been discovered among the writer's papers by his brother-in-law recently, was published by Da Capo Press. Written when he was just 21, the book is a real freshman effort "with plenty of writing 101 missteps", according to the website BOOKish. Nonetheless, for Kerouac devotees, it should prove to be a fascinating look into the genesis of the writer's preoccupation with recurring themes like spirituality, philosophy and freedom, most of which are peppered throughout the rest of his body of work.
Last month as well, Portuguese Nobel laureate Jose Saramago's first book, Claraboya (Skylight), was published by Random House UK. The writer had sent the manuscript to a publisher in 1953. Crushed because he never heard back (not even a rejection letter), Saramago didn't pen another novel for nearly 20 years. In an interesting twist, the publisher unearthed the manuscript a couple of years ago and finally offered to let Claraboya see the light of day. Still bitter, Saramago declined. He left instructions that the book could be published by his family, only after his death.
Oddly enough, this kind of thing does happen from time to time. Lost-and-found books by great writers like Sir Arthur Conan Doyle, Truman Capote, Jules Verne, C.S. Forester and Louisa May Alcott have all been published in the last few years.
The grand daddy of them all, however, might be A Confederacy of Dunces, which was only discovered and published after John Kennedy Toole's suicide, and eventually went on to win the Pulitzer Prize for Fiction in 1981.
But that, of course, was at a time when the Pulitzer Board still awarded prizes for fiction to writers living, or dead.
(Image: Jack Kerouac in 1958, retyping the scroll of The Dharma Bums.)