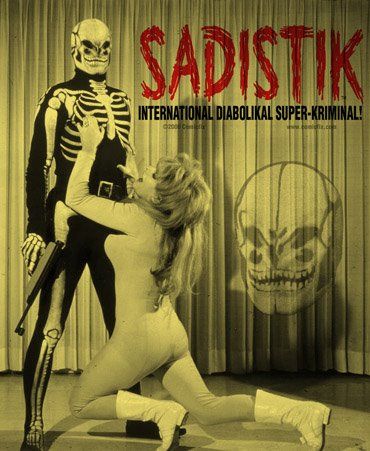 How much is a depraved master work of literature worth?
Before I answer that question, allow me to take a slight detour.
There's probably no country in the world that knows how to preserve its cultural heritage better than France. To a fault, I might add. I wrote about its overbearing language protectionism program before – an effort that has lead directly to its citizenry having the worst English-speaking skills in Europe. But, this time, I wanna bring up the upside of Gallic cultural intervention.
Bruno Racine, the director of the Bibliothèque Nationale de France, is on a mission to purchase some of the greatest works of literature he feels should belong to the French state. He recently dished out nearly $10 million for Casanova's memoirs (although born in Italy, the famous libertine lived in France most of his life.) He also purchased the archives of the great writer/philosopher, Michel Foucault , and of the experimental filmmaker/writer, Guy Debord. All would have remained in private hands, had he not done so.
Now, he's at it again, putting up $5 million for the granddaddy of all perverse works of literature, The 120 Days of Sodom by the Marquis de Sade. How much money does the French state have to spend on culture these days? Jeez!
Whether it's worth the price or not is beside the point. Love it or hate it, de Sade's infamous scroll of depravity has altered global consciousness in numerous ways and is an important acknowledgement of our darker side (shocker…we do have one – sad but true,) as Simone de Beauvoir once maintained.
And, it has definitely spawned genuine works of art like Pier Paolo Pasolini's celluloid masterpiece, Salo , and Killing 's Franco/Italian photo comic book series, Satanik – also known as Sadistik. The latter was, I'm afraid to admit, a big part of my school years, while growing up in Paris. Many issues were passed around surreptitiously between my friends and me.
We were much too young to be reading them, but the forbidden has a way of seducing even the innocent.